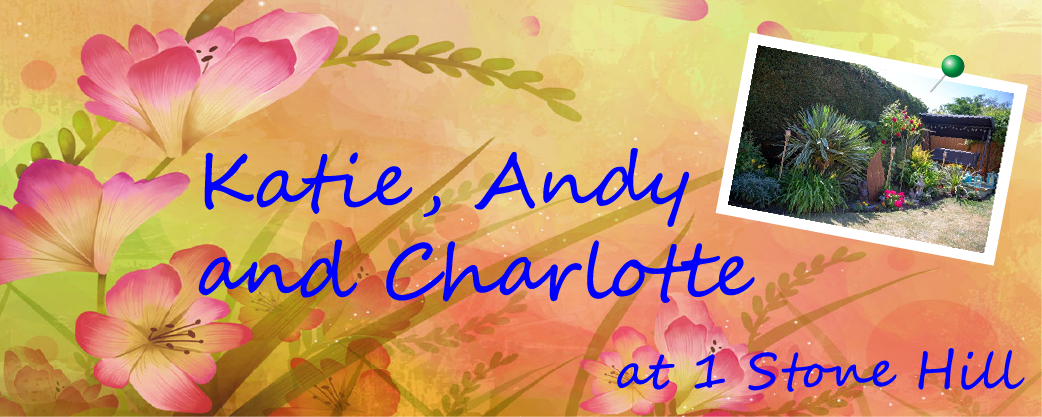 Over 11 Years, the garden has been transformed from bramble and lots of rubble. Projects have removed hedging, added patio and decking and the addition of lots of colourful perennials into the borders we created. In amongst all the decorations, lanterns and plants, it's also a fun child friendly garden with a swing and lots of hiding and playing spaces.
We have a new centrepiece, with an unruly bush removed and replaced with a large piece of driftwood onto new paving.
In June the garden will be full of colour and masses of bees, though the assortment of different perennials means colour and flowers start in spring and run through to autumn. A number of the plants started as cuttings from my grandma's house or my parents. Fuchsia is the one plant that features greatly, the bees love it and we've found it easy to grow from cuttings.
We also have a few "home grown" elements – a fig tree, blueberry bush (that always thrives), raspberries and a raised bed that this year is home to carrots, beetroot and chilli plants.






Use your browser back button to return to the Virtual Open Gardens 2020 menu.